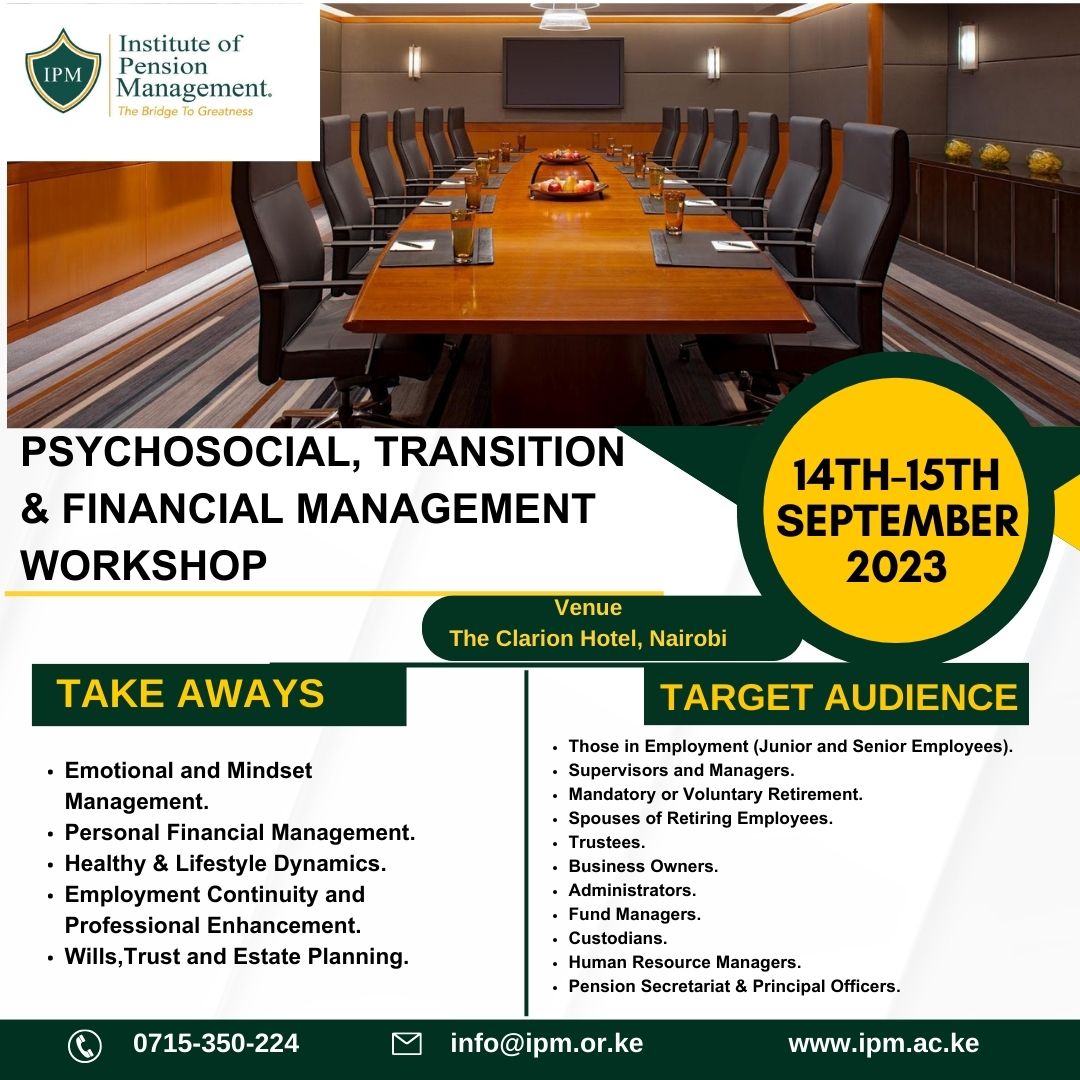 Psychosocial, Transition and Financial Management Workshop
September 14, 2023
- September 15, 2023
The Institute of Pension Management would like to take this opportunity to invite you and your team
to our upcoming Psychosocial, Transition & Financial Management Workshop scheduled to take
place on 14th to 15th September 2023 at The Clarion Hotel, Nairobi.
OBJECTIVES OF THE TRAINING Assume accountability and responsibility for your retirement plan.
 Profile your next theme of life that suits your character, interests, needs and current
circumstances.
 Make sound decisions to create (invest), protect (insure, etc.) and distribute (wills, etc.) your
wealth to achieve your financial well-being targets
 Live a renewed life and create fulfilling retirement lifestyles
 Optimize your senior years in terms of personal freedom and self-realization
TOPICAL ISSUES:
 Emotional and Mindset Management.
 Personal Financial Management.
 Healthy & Lifestyle Dynamics.
 Employment Continuity and Professional Enhancement.
 Wills Trust and Estate Planning.