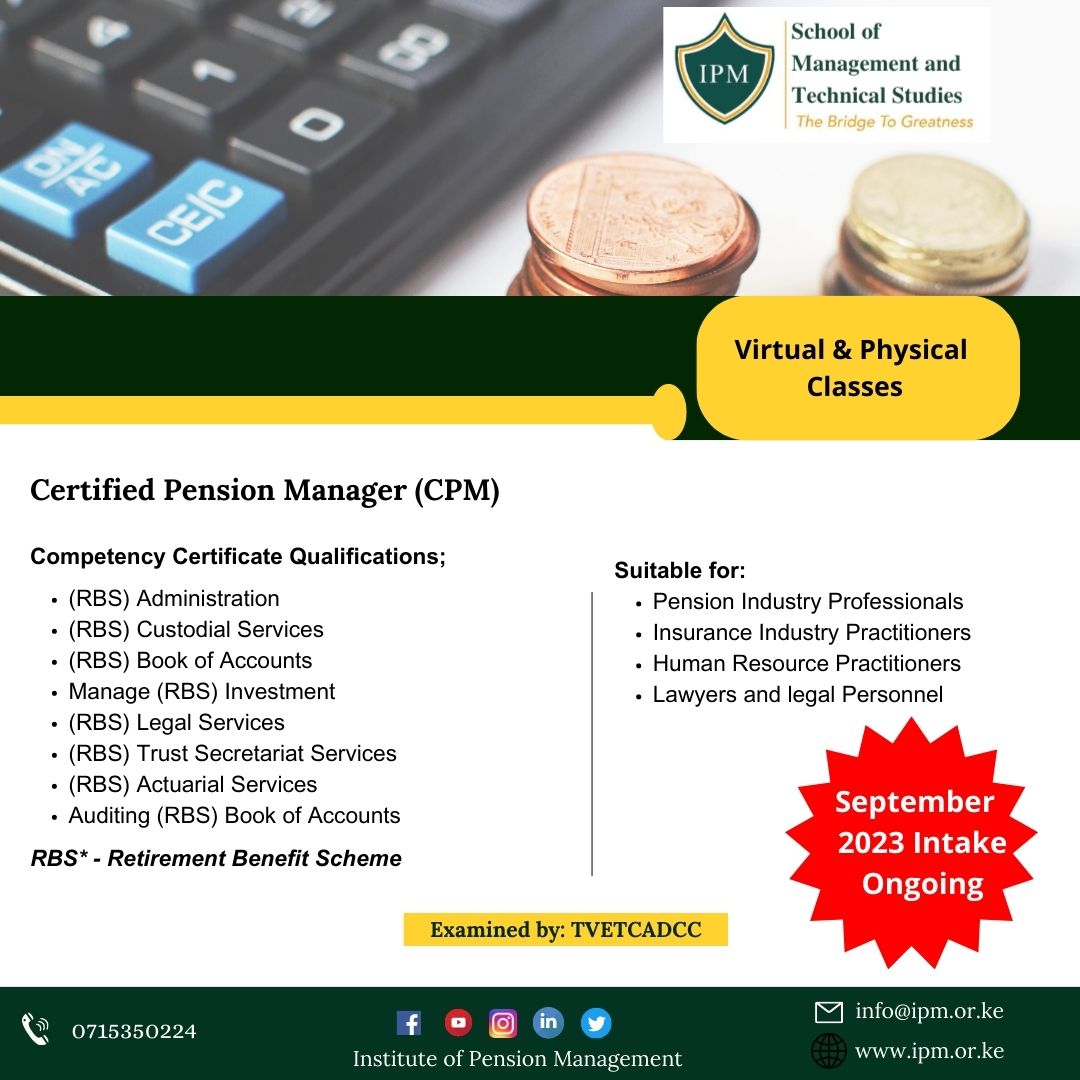 Certified Pension Manager
To pension space professionals! Gear up for a successful future in pension management with TVETCDACC specialized diploma and certificate courses pension.
Join our September 2023 intake to gain in-depth insights into pension regulations, investment strategies, and fund administration. Elevate your expertise and stay ahead in the dynamic pension industry. Don't miss out on this opportunity to grow your career!